Phishing.Don't get caught. Don't take the bait.
Free Insurance Review
Get a free insurance review to make sure you're covered.
Cyber Sherpas: Technology & Cyber Crime Insurance Experts
Amateurs hack systems. Pros hack people.
Social engineering or phishing attacks are crimes where criminals impersonate an individual or entity in order to trick you or your employees into giving out access to systems or funds. At Affenix, we work with you to make sure you're covered for these types of attacks.
Are you covered? Your agent may think so.
If you have Computer Fraud coverage, your agent may be under the mistaken assumption that you're covered for social engineering schemes. This coverage protects your company in the event that a criminal gains access to your computer system and then is able to wire money out of your account. However, this coverage expressly excludes paying any money if an employee was responsible for authorizing the wire.
Consider this common scenario that falls outside of Computer Fraud coverage: A criminal sends an email that looks and sounds like it is from the CEO or owner of the company. In the email, he asks an employee to wire money to him for some reason. Or, another variation of this scheme has the criminal impersonating a vendor and asking an employe to update their banking information for payment of their latest invoice.
Monies lost through these two increasingly common types of schemes aren't covered by Computer Fraud insurance. This lack of coverage is where Affenix steps in to help you identify and patch holes in your current insurance.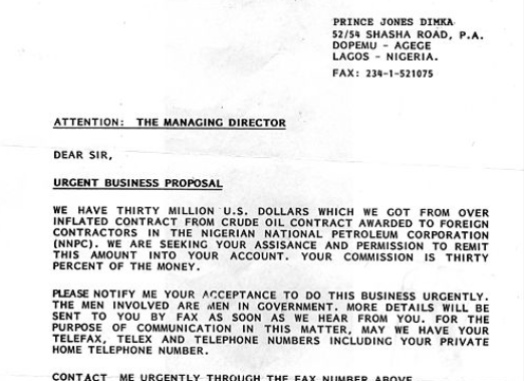 Social engineering has moved beyond "Nigerian Prince" scams. We make sure you're covered for today's new breed of online phishing attacks.
What your agent doesn't know can cost you.
Contact Affenix to find out if your current insurance has you covered.